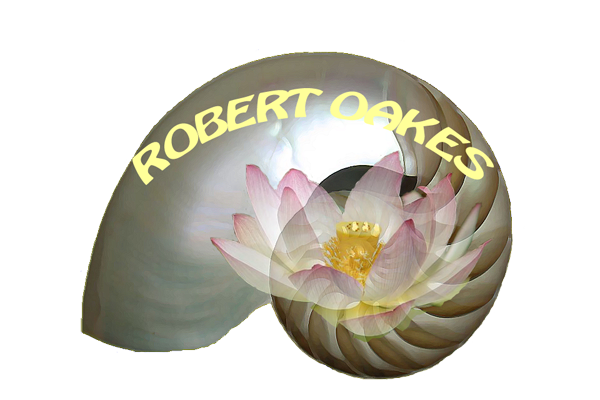 MEET OUR WORKSHOPS LEADER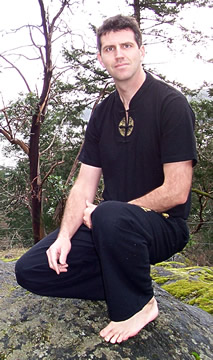 Robert Oakes
If I had to put a label on my profession I would say I was a writer and healer. For me though it has always been difficult to stick to narrow labels. People may see me as a writer, holistic practitioner, VortexHealing practitioner, or teacher, but to me they are just all expressions of quest for knowledge and understanding.
I was born and raised in Winnipeg, and then spent a great deal of my adult life living in British Columbia. It was there that I came to grips with my own healing crisis that started me on the path as a healer. Illness can often be part of the shamanic call, as it was in my case. I already had a strong grounding in Buddhist practice as well as a deep interest in botanical medicine, and to this I added studies in Celtic cosmology, Hinduism, and systems of energy/shamanic healing. I have been very blessed since that time to receive numerous visions as well as have the aid of energies and spirits working through me to affect healing in others.
When I returned to Manitoba, I was fortunate to study natural healing and spirituality with the Ojibwe and Sioux native communities. I feel blessed to be accepted as a healer in such a beautiful tradition and honored to be given the responsibility of leading and participating in various ceremonies. For me it was a time of drawing together threads from various cultures and forming them into a cohesive cosmological model. In my role of holistic practitioner, I continue to study in many modalties of healing including: herbal; homeopathic; energy; shamanic; and cognitive therapies. I am one of a handful of Vortexhealing practitioner in Canada and have had amazing success using this powerful system of energy healing.
In addition to my healing work, I a writer for both the magazine and book markets. My recent work has centered around spirituality and healing, including a recent ebooks on Fibromylagia, Medicine Wheel Teachings, and Drum Making. In addition to a degree in psychology and botany, I have specialized in the field of eco-psychology (how we relate to the Earth), and ethno-botany (how cultures use plants). I draw upon these areas in my teaching and writing work.
I find my background in North American Aboriginal culture, Buddhism, Celtic mythology, and deep interest in the major cosmologies of native peoples the world over help to provide a framework from which to teach.
In October 2007 my healing path took another unexpected turn. Well it was unexpected as far as I was concerned; spirit knew it all along. A powerful new healing system has emerged. Check it out at www.divinebridges.com So far it has been a profound and magical journey.
So I am exited about my new home on the BC coast and the wonderful communities I have come across. My work continues to evolve and I am in gratitude and surrender for the unfoldment.